Why have your Solar Panels cleaned?
Quite simply: the dirtier they are, the less energy they produce. Pollution, dust and bird droppings, amongst other things, can all reduce the performance of your solar panels. Having them cleaned is the easiest way to maintain maximum efficiency.
Using our De-Ionised Pure Water System and soft brushes, we ensure no residue is left behind, and your solar panels are left sparkling. We also have full liability insurance, giving you peace of mind.
Look after your investment!
Contact O.H.Window Cleaning Services for a free quotation.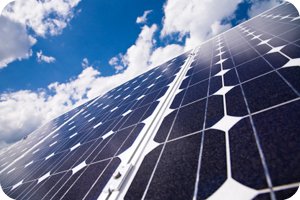 O.H.Window Cleaning Services, 10 Ryat Linn, Erskine, Renfrewshire, PA8 6HL t: 07731979795 e:thewindowcleaner@live.com